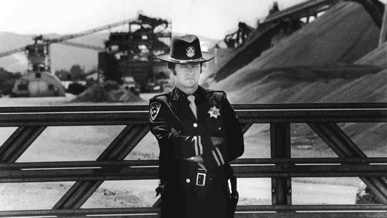 Security Eye Patrol, Inc. is a California Corporation, based in Livermore, founded in 1970 by David A. Rezendes. Security Eye began as a patrol service and soon expanded to a professional on-site security guard service. 2018 will mark the 47th anniversary of the Corporation. We are very grateful for the consultation and guidance which deceased Livermore Police Chief John R. Michelis gave to our firm as Chief of Security for many years. Our firm provides on-site professional security officers for: special events, concerts, gated communities, hospitals, office buildings, industrial sites, commercial sites, academic institutions, and government facilities.
Concerts and Entertainers
Chowchilla Kidnapping Case
Chowchilla kidnapping history - taken from the Chowchilla official web site (http://www.ci.chowchilla.ca.us/history.html)

History of the 1976 Bus Kidnapping

Although this is a day that the community of Chowchilla would like to forget forever, it is a piece of Chowchilla's history. It was a crime that transfixed the nation and affected many people in our quiet farming community. The following information was gathered from printed newspaper accounts:




On July 15, 1976, a busload of children aged 5 to 14, and their school bus driver, Ed Ray (then 55), were abducted on a country road in Madera County about 4 p.m. on their way back from a swim outing at the fairgrounds. The bus was later found empty covered with bamboo and brush in a drainage ditch nine miles west of town. The victims, 19 girls and seven boys, along with Ray, were driven around for 11 hours in two vans before being entombed in a moving van buried in a Livermore rock quarry. After 16 hours underground in a 8' X 16' space, the victims dug their way out and were found in a remote area near the Shadow Cliffs East Bay Regional Park. They were then taken to the nearby Santa Rita Rehabilitation Center, where they were pronounced in good condition. The children and their bus driver returned safely to Chowchilla by a police escorted bus shortly before dawn on July 17, 1976.
Investigators dug up the van and learned it apparently had been buried in the quarry in November 1975. The 100-acre Portola Valley estate of the quarry owner, Frederick Nickerson Woods, was searched. Woods' son, Fred Newhall Woods IV, 24, was missing. Authorities issued an all-points bulletin for young Woods and his two friends, James Schoenfeld, 24 and his brother, Richard Schoenfeld, 22, sons of a wealthy podiatrist. Officials said they discovered a rough draft of a $5 million ransom note on the Woods estate. On July 23, Richard Schoenfeld, accompanied by his attorney and father, surrendered voluntarily in Oakland and was held in lieu of $1 million bail. On July 29, Woods was captured in Vancouver, British Columbia, and James Schoenfeld was arrested in Menlo Park while reportedly preparing to surrender.

On November 5, a Madera County judge ordered the trial be moved from Madera County and on November 10, it was assigned to Alameda County. In 1977, on July 25, Woods and the Schoenfelds pled guilty to 27 counts of kidnapping for ransom and the prosecution dropped 18 counts of robbery. Then on December 15, 1977, a Superior Court judge found the trio guilty of three counts of kidnapping with bodily harm, which normally carries a mandatory sentence of life in prison without possibility of parole. The trio was sentenced to life in prison, and though all three are eligible for release, none has received any hint parole is likely. Currently, Richard and James Schoenfeld are serving their time at the California Men's Colony in San Luis Obispo, California, and Frederick N. Woods is living out his sentence in the Soledad prison also in California.


The only remnant of the incident in Chowchilla today is a simple granite monument dedicated to the victims which is located at the Government Center.
The following log entry mentions the Palo Alto storage truck which was used to contain the children. The security guard mentions that the workers "had their own key".